I've had some strange events over the last four days. I told some women at a meeting that I felt like the little foxes were stealing the grapes, from Song of Solomon 2:15. One annoying thing kept happening after another, nothing huge but adding up.
I needed to pick up a package and I called the store to see when the delivery company usually arrived because I had a full day scheduled. The computerized phone system directed me to press number three on the phone for customer service but they never answered. After three tries I gave up.
The next day at the store the young man at information at the entryway told me they've spoken to the people in charge many times. Doesn't make sense to me to aggravate your customers.
Anyway, after some misunderstandings and perseverance, I got my package.
I needed to get a part replaced on my car so the horn would stop beeping randomly. The repair place wasn't far from the other store.
I got home just before the auto shop closed. My car's horn set off three times after it was "fixed."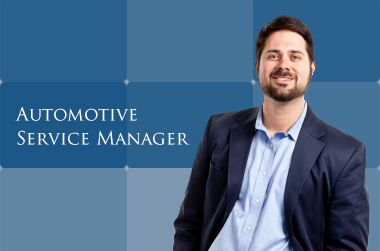 https://secure.icbdr.com/images/talentnetwork/Faulkner-CD_AutomotiveServiceManager.jpg
I called and the substitute service manager told me to bring the car in on Monday. The horn never sounded after the three times on Friday but when I prayed whether I should go, it seemed very apparent to me that I should.
Some nice things came out of me going to the dealership again.
One: The regular service manager who always deals with the make of my car told me that part which I bought on Friday works well. We walked out to the car, he lifted the hood, checked the part and declared it fixed. I hung around for a couple of hours in the customer lounge and the car stayed blissfully quiet.
Two: A lady and I struck up a conversation and before I left she asked for the church's name I attend.
Three: I drove across the street to a Barnes & Noble to buy a snack and ended up buying How to Blog a Book: Revised and Expanded Edition, by Nina Amir. It's published by Writer's Digest Books, Cincinnati, OH and copyrighted in 2015.
Four: I spoke to the cashier about my blog. Between raindrops I hurried out to the car and then sat there eating. I thought I'd give the cashier a writing business card and wrote my blog address on it.
Five: I purchased an inexpensive CD set on learning Spanish while driving in the car, by Howard Beckerman and published by Fall River Press, New York, NY at the same time as I handed her my card.
Then I drove down the street and decided to swing into Staples parking lot. I need a highlighter for the Bible, but they don't sell the dry highlighters in their store.
Six: Choosing to go to the office supply store opened up an opportunity for me to talk to a young lady after a nudge from the Holy Spirit. She was parked near my car smoking a cigarette. Now I'm praying for her. Friday, in the same town, all seemed to go haywire. God allowed things to fall apart so I'd drive out of my smaller town to a busier place today.
I may never see those women I spoke to today in the Southern Tier, but I hope some other folks will get a chance to talk to them about Jesus. Maybe we'll meet in heaven.
Seven: I stopped at a big box store and got larger quantities of fresh vegetables for the same price I'd pay near home and I've already been able to share the bounty. God is so good!
May God bless you!