I hear about men and women leaving their spouses for people they've met through the Internet. I think it's sad for all the parties involved.
Over the years I began running into Scriptures that showed God's intent for marriage.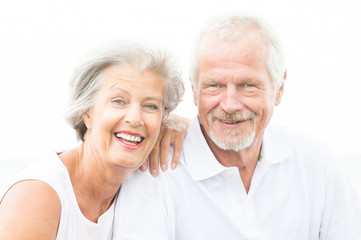 (photo from stock.adobe.com)
In Genesis, chapter two, verses 15-24, we read about Adam, the first created man being placed in the Garden of Eden and being told the responsibilities he faced there.
God decided animal companionship wasn't enough, so He made a woman from Adam's rib. Verse 24, (ESV) says: "Therefore a man leaves his father and his mother and clings to his wife, and they become one flesh."
I've seen lots of married couples over the years. One man used to rush into the house after work, give a quick hello to his family and visitors and then get on the telephone with his mother.
I looked to his wife in surprise. "Every day," she quietly asserted and then lowered her head.
One of the things I liked about my husband before we got married was the way he talked about his mother and his sister. He respected them and appreciated their accomplishments. Both were excellent bowlers and hard workers and fun to be around, to name a few of their traits.
My husband loved his mother but after we got married sometimes I encouraged him to call her because he'd get busy with work and our immediate family and other things and time would slip away.
She never came between us and I model my relationship with my children and their spouses based on her example which she gleaned from her mother-in-law. My mother-in-law said her mother-in-law rarely said anything, but if she did, she'd tell her son to treat his wife well.
God set people into families with a father and a mother – the first social unit to exist in the world.
Years later, Jesus spoke about not divorcing your wife because men were divorcing women for hardly any reason at all. In Mark 10 He reminds them of marriage ordained in Genesis 1 and Genesis 2, and He says if anyone marries a divorced person, it causes the person to commit adultery.
In Matthew 5:32, Jesus says whoever divorces his wife, except for in cases of fornication, causes her to commit adultery.
Luke 16:18, (ESV) quotes Jesus: "Any man who divorces his wife and marries another woman commits adultery and the man who marries a woman divorced from her husband commits adultery."
Jesus wanted marriage to show an example of God's love. God unselfishly loves people and He wants men and women to marry and show unbelievers how beautiful unselfish love is – a pattern from God Himself. Eph. 5: 15 – 33, (Webster) says:
Eph 5:15  "See then that ye walk circumspectly, not as fools, but as wise,
Eph 5:16  Redeeming the time, because the days are evil.
Eph 5:17  Wherefore be ye not unwise, but understanding what the will of the Lord is.
Eph 5:18  And be not drunk with wine, in which is excess; but be filled with the Spirit;
Eph 5:19  Speaking to yourselves in psalms, and hymns, and spiritual songs, singing and making melody in your heart to the Lord,
Eph 5:20  Giving thanks always for all things to God and the Father, in the name of our Lord Jesus Christ;
Eph 5:21  Submitting yourselves one to another in the fear of God.
Eph 5:22  Wives, submit yourselves to your own husbands, as to the Lord.
Eph 5:23  For the husband is the head of the wife, even as Christ is the head of the church: and he is the Savior of the body.
Eph 5:24  Therefore as the church is subject to Christ, so let wives be to their own husbands in every thing.
Eph 5:25  Husbands, love your wives, even as Christ also loved the church, and gave himself for it;
Eph 5:26  That he might sanctify and cleanse it with the washing of water by the word,
Eph 5:27  That he might present it to himself a glorious church, not having spot or wrinkle, or any such thing; but that it should be holy and without blemish.
Eph 5:28  So ought men to love their wives, as their own bodies. He that loveth his wife, loveth himself.
Eph 5:29  For no man ever yet hated his own flesh; but nourisheth and cherisheth it, even as the Lord the church:
Eph 5:30  For we are members of his body, of his flesh, and of his bones.
Eph 5:31  For this cause shall a man leave his father and mother, and shall be joined to his wife, and they two shall be one flesh.
Eph 5:32  This is a great mystery: but I speak concerning Christ and the church.
Eph 5:33  Nevertheless, let every one of you in particular so love his wife even as himself: and the wife see that she reverence her husband."
I've fallen short of living unselfishly many times but sometimes I get it and then act on it. I've seen my husband live unselfishly for my benefit.
He doesn't really like me talking about him, but it's hard to write about marriage without bringing him up some of the time.
I've asked his permission in the past and he's given me an okay for all time, but I try and limit it for his sake.
So to bring it to a narrow focus:
God made marriage for man and woman for their benefit and for the benefit of their children and for society.
God made marriage so mankind can have a concrete example of His sacrificial love for us.
God intended marriage to last until death parted couples.
When I got engaged, before I said yes, I'd thought long and hard about the commitment involved. Forsaking all others FOR LIFE seemed huge to this young woman.
How did I know if I'd meet someone incredible in the future? What if I got tempted to cheat?
So I made up my mind that since I was crazy about him that I would forsake all others for life. I would resist temptation if it came my way.
1 Corinthians 10: 13 (Webster) says: "There hath no temptation taken you but such as is common to man: but God is faithful, who will not suffer you to be tempted above what ye are able; but will with the temptation also make a way to escape, that ye may be able to bear it."
May God bless you!