I wonder why I'm having a hard time blogging lately. I love to write. I love people. Sometimes, that's the rub. Also, my computer is driving me crazy, not acting like it should.
            My daughter and her fifteenth-month-old daughter began staying here about two weeks ago. Her husband and other workers are rebuilding and replacing portions of their house. Lots of sawdust in the air, primers, paint and polyurethane fumes in the atmosphere to irritate skin and lungs. This caused her husband to ask her to vacate the premises for safety sake.
So, we told her it's okay to come and stay for a week or so. During week two my daughter's been saying, "I think I'll be going home soon."
My life is not my own, but I live in a delusional state where I think I have control. My granddaughter doesn't like to sleep. She's bright and interested in taking in as much as she can in any given day.
            She's practicing walking with joy and purpose. She doesn't like to fall so she holds onto one adult finger and tries to direct the parent or grandparent or aunt her way with such a grip that the tip of our fingers turn red and hurts.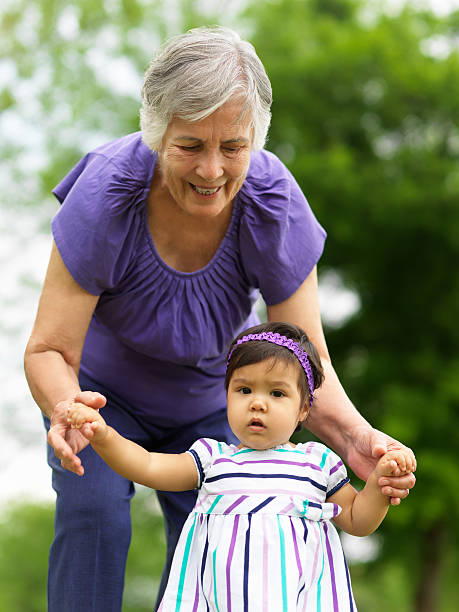 If I have another direction in mind, I'll begin turning her gently and she sets her whole body the other way. So, today we kept going in circles until I stopped us both. I was getting dizzy.
If I'm intent and direct more firmly, she'll twist quickly with all her strength and down she goes. And then she cries. I pick her up, comfort her and she extends her arm with fingers stretched out to show me she wants my hand. She's raring to go. On with her mission to explore, to gain balance, to be in charge. Lately, she's been lowering her head like a bowling ball to her waist to get her way, but then I hoist her up. She's such a little peanut.
            Last week, I lost my favorite and only travel mug that doesn't leak. I use it every day, first thing in my day.
I thought I left it at church after I searched my house and any canvas bag I might have used last week. Prayed to find it at least three times a day. I asked my visitors and my husband if they'd seen it. I checked the car. I looked at church four times over the week. Each time, I saw a paper mask under a pew that no one else would see because of our social distancing procedures.
By the fourth time, I told God, "I give up. If I never find my purple mug, I'll just replace it."
Then, I thought, pick up the paper mask and throw it away. I laid down on the pew in the empty building to reach the mask and my leg kicked a wooden support of the pew in front of mine. Suddenly, the purple mug flew past me and that little event gave me joy.
So, on Sunday I gave a testimony of God answering prayer and my husband felt sure it would be about the mug. But it wasn't. It was about God healing my friend after I (and others, I'm sure) prayed for her on a consistent basis. Just a short prayer each morning.
As I was writing this, I pictured myself walking and directing my granddaughter. I'm so much taller. I weigh almost 10 times more than she does. I know she shouldn't climb light weight items and she is determined to do so, so I'll pick her up and re-direct her and she'll squeal in protest until I distract her with a book or a toy.
Is that how I am with God? He's far bigger and far more knowledgeable than I am. So, I'm praying to find my mug. I know from the Old Testament that He didn't like it when the Israeli's spent time and money building their homes while the temple sat idle and neglected. I'm tidying my house from all the company being over. Yet, every time I saw that paper mask on the church floor, I resisted picking it up. I checked under the pew four different times from four different angles. Each time I almost picked up the mask. Was God nudging me? Trying to re-direct the angle of sight? I've had people ask, "Do you really think God cares about little things like that?"
            I think He cares because He enjoys answering prayers. Do you think God cares about the little things of life? Does He care about bloggers blogging?
May God bless you.