My grandchildren and I watched Disney's "Snow White and the Seven Dwarfs" one recent morning while their mother caught up on some neglected sleep.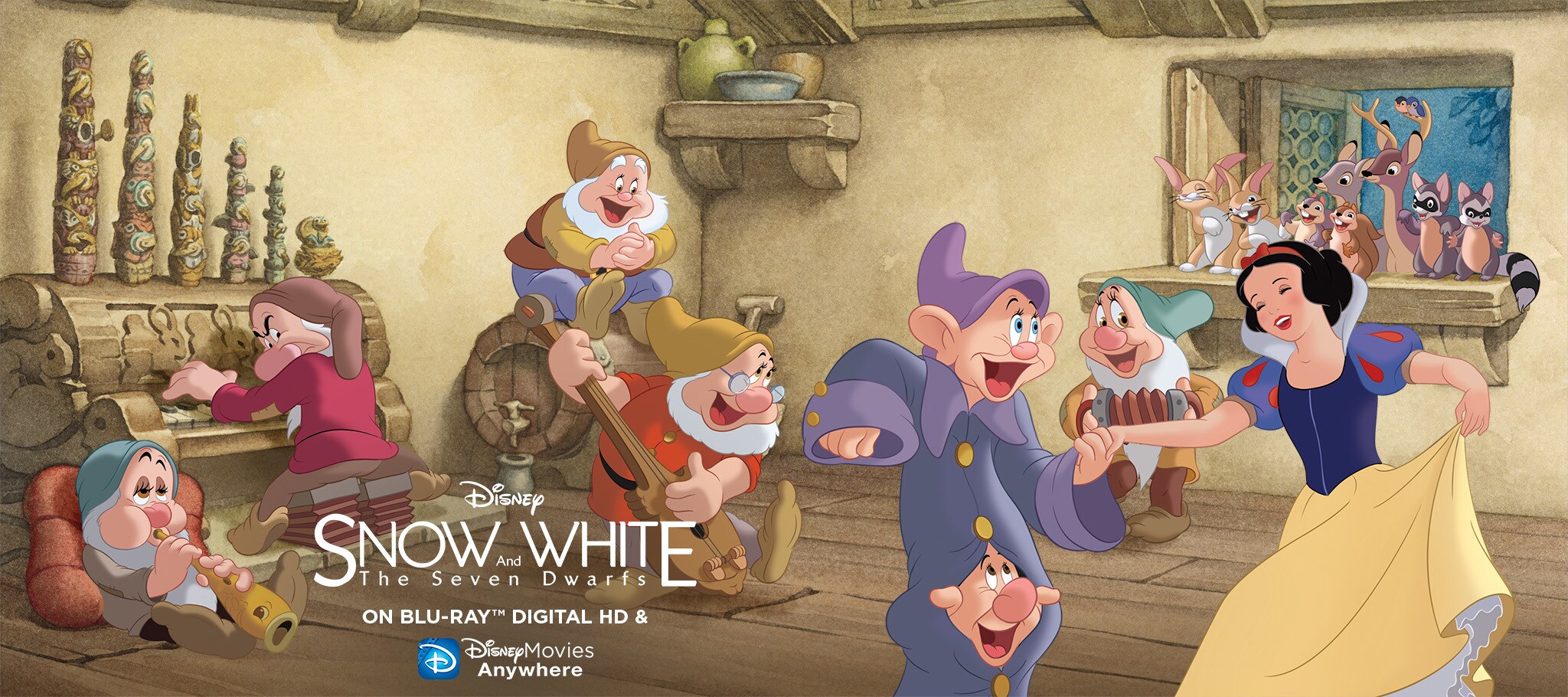 Image from http://movies.disney.com/snow-white-and-the-seven-dwarfs
It took a while to get my computer working. So, here I am, able to blog, finally!
On Good Friday, I offered to do a service at the Nursing Home like it was no big deal. I do the worship without too much trepidation, but when I needed to speak before twelve people stretched out in a line in their seats or wheel chairs, with a worker present, my heart beat sped up and I wondered what was I thinking to volunteer. With the busyness of the holidays and with company from Thursday to Monday, I wrote a blog on Saturday ready to post it and never got it typed, let alone sent out.
So, this is a modified version of that blog.
There's nothing like sitting with little ones and entering into their world for a little while. Sometimes they want to watch too many shows or play electronic games, so their mom limits the time allowed so they interact with people.
We settled into comfy chairs to watch old fashioned scrolls with introductory words describing the setting and some of the plot as "Snow White and the Seven Dwarfs" began. I read the first page a bit after it appeared to the children. I finished the words as the second page showed up. My older grandson's eyes widened. "How did you remember the words from the first page and then read the second page like that?"
I know he was giving me a compliment but he's at the age where it can go either way.  Sometimes I'll tell him something and he'll tell me I'm wrong. Then, after he finds out I wasn't wrong he's not sure how to act. I'll say, "I did go to school, you know."
Then he ponders it all. He's a deep thinker. His mom tells me he may come back 24 hours later with a new angle and then be ready to argue again at 48 hours.
During the movie we talked about such a variety of topics: skulls, death, Black Magic, Christianity, meanness, kindness, jealousy, love, and imagination making things worse.
It's amazing how watching a program with young people and being open to their thoughts and questions can get a conversation going. Sometimes I'd ask him what he thought of certain situations.
When the queen, who was sometimes called a witch, used magic to change her appearance so she could poison her step-daughter, I told the children afterwards that evil often backfires and hits the person set on hurting another. It makes the case for that logic in Proverbs and in the Psalms, but I didn't quote them book and verse.
Today, I spent a good portion of the day setting the house in order. I love my family very much. So, it's worth it to cook and do dishes and move the toys into the living room so we can gather together. They helped pick up before they left, but by the time the cars left, we'd eaten another meal and they needed to get on their way. I decided to do some extra cleaning beyond the ordinary after the company went home. I guess it felt good to get at things. I'm still organizing.
I finished the kitchen and now I'm on to the next room. It took me longer than I anticipated because of the curtains, which I had to point out to my oldest daughter. It's funny the things that stand out to me and others don't even notice.
May God bless you!