Last week, I thought I'd return to Celebrate Recovery but that morning I woke up with rashes on my feet and hands. So, I stayed home.
Yesterday, I went to a doctor and he asked questions and listened for over an hour and a half. Looking at three blood draw results from the end of October, he said I'm definitely getting better, but I'm run down. So, he told me to continue resting and hydrating and eating healthy. He doesn't know what I have, and he gave me another lab slip for more blood tests.
Last week, when the rash showed up, I told God, the great "I AM," the Creator of the universe, that I give my health to Him. When praying, I've learned that in addition to having faith that God wants to answer prayer positively according to His will, that letting go of the results and trusting God-a prayer of relinquishment, can be one of the most important steps I take.
I've been reading in the book of Jeremiah for a while now, and God likes it when we turn to Him. He likes it when we don't seek stuff and relationships with people and spend hours watching sports with rarely a thought for Him-when we don't put those things before Him. He knows we need housing and clothing and food. He understands our need for close ties with people, that's why He designed families. He realizes we need to unwind and relax. In the book of Matthew in the New King James Version it says:
Do Not Be Anxious
Mat 6:25  "Therefore I say to you, do not worry about your life, what you will eat or what you will drink; nor about your body, what you will put on. Is not life more than food and the body more than clothing?
Mat 6:26  Look at the birds of the air, for they neither sow nor reap nor gather into barns; yet your heavenly Father feeds them. Are you not of more value than they?
Mat 6:27  Which of you by worrying can add one cubit to his stature?
Mat 6:28  "So why do you worry about clothing? Consider the lilies of the field, how they grow: they neither toil nor spin;
Mat 6:29  and yet I say to you that even Solomon in all his glory was not arrayed like one of these.
Mat 6:30  Now if God so clothes the grass of the field, which today is, and tomorrow is thrown into the oven, will He not much more clothe you, O you of little faith?
Mat 6:31  "Therefore do not worry, saying, 'What shall we eat?' or 'What shall we drink?' or 'What shall we wear?'
Mat 6:32  For after all these things the Gentiles seek. For your heavenly Father knows that you need all these things.
Mat 6:33  But seek first the kingdom of God and His righteousness, and all these things shall be added to you.
Mat 6:34  Therefore do not worry about tomorrow, for tomorrow will worry about its own things. Sufficient for the day is its own trouble.
In my own case, I don't think God minds me going to the doctor, and this particular one happens to be a Christian, and I have been praying and seeking God while I'm laid up. Yesterday, the doctor told me to continue to rest so I can recuperate and then don't fill up my schedule. He doesn't want me to relapse. So, apparently, I'm still on the shelf. I asked if I ought to eat some meat and he said it's probably a good idea because my red blood cells are low. My husband took me to eat in a restaurant in town and I ordered a Reuben sandwich on rye bread. I could only eat half because my appetite has been low and I don't have the room to fit too much food in now. Which is not a bad thing. I wanted to lose a little weight.
I hope this finds you well. I'm asking God to direct my steps as Thanksgiving is approaching and we're expecting company. I warned my youngest daughter that I may not be as much help as usual. My family blesses me.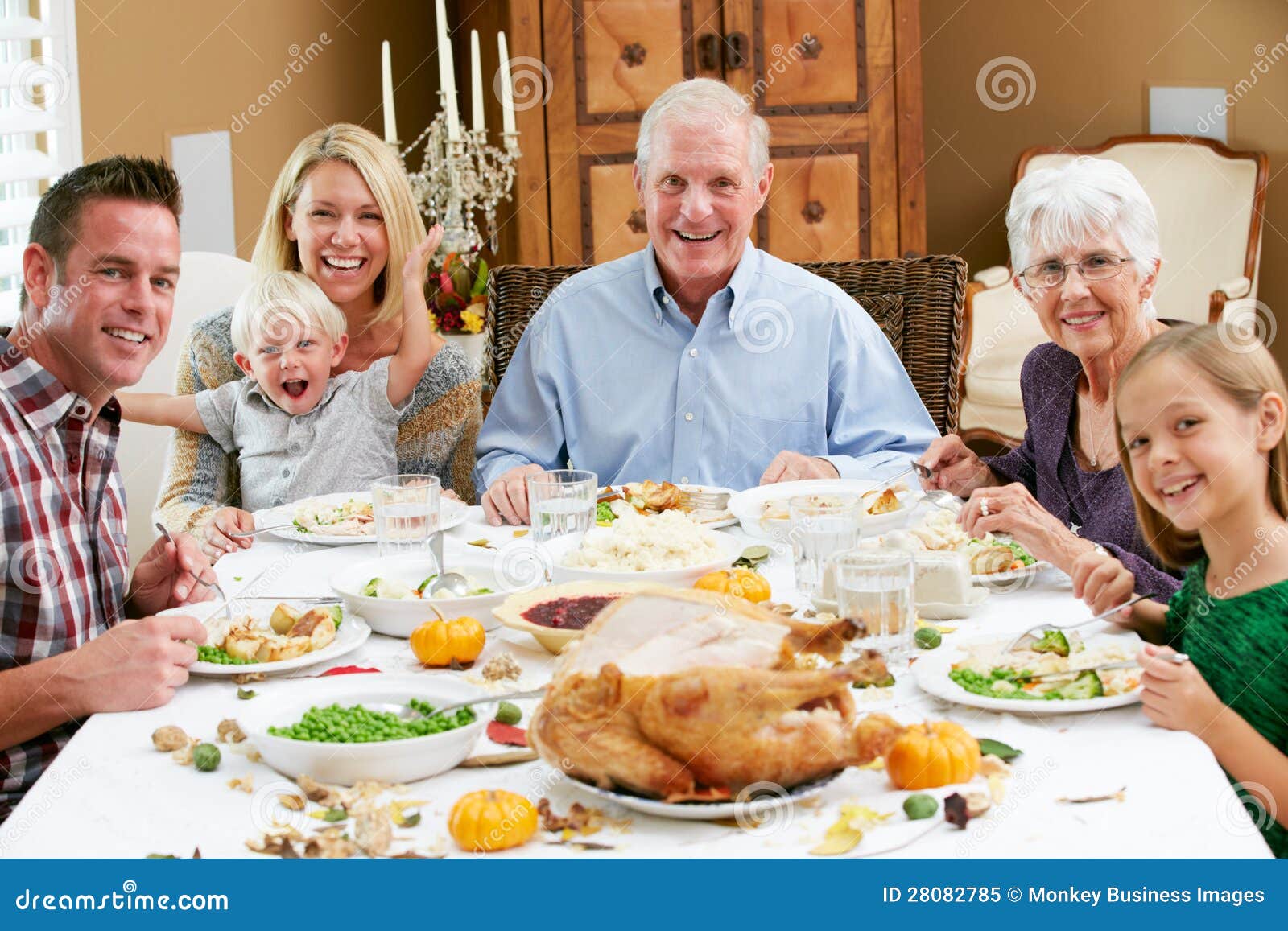 https://www.dreamstime.com/royalty-free-stock-photo-multi-generation-family-celebrating-thanksgiving-image28082785
May God bless you!!